we turn plants into food
Plants to Food™ is a manufacturing service partner for plant-based food brands. We bring over 25 years of manufacturing expertise and excellence in the areas of product formulation, testing, labeling, packaging, distribution, and more.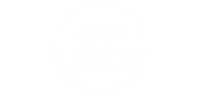 about us
your plant-based manufacturing partner
Whether you are doing small runs or are already a national brand, plants to food™ consistently provides customized service and support for your finished products.
Our goal is to enhance your brand's mission by offering expertise in the manufacturing of national brands from product development, production, and national distribution.  We are here to enhance your brand's mission by offering our expertise in finding unique solutions that adhere to the highest safety and quality standards for exceptional value.
our turn-key solutions
The plants to food™ team are experts in finding the right solution for your brand and products at every stage of the process- from the farm through fulfillment.
production & manufacturing
Our production and manufacturing solutions involve ethical sourcing, quality process and agency reporting, flexible production, and small batch to bulk run.
culinary expertise
We bring our culinary expertise to the table with accredited culinary chefs, recipe development, on-trend research, flavoring, and plant-based ingredient development.
research and development
As your research and development partner, we offer solutions for your product's formulation, reverse engineering, shelf-life testing, artisanal options, labeling, and compliance.
warehouse logistics & 3pl
Our state-of-the-art facility offers dedicated warehouse space, managed distribution networks, inventory management, freight and logistics, as well as Amazon and Shopify compliance direct-to-consumer ability.
let us help you perfect your brand
As your co-manufacturing partner, we take care of your product's sourcing, production, packaging, and fulfillment. Our facility and co-manufacturing services are available to plant-based food brands. Interested in co-manufacturing? Tell us more about your brand and product to see whether we are a good fit to help you grow your food business.